STD Bus x86-based SBC targets legacy applications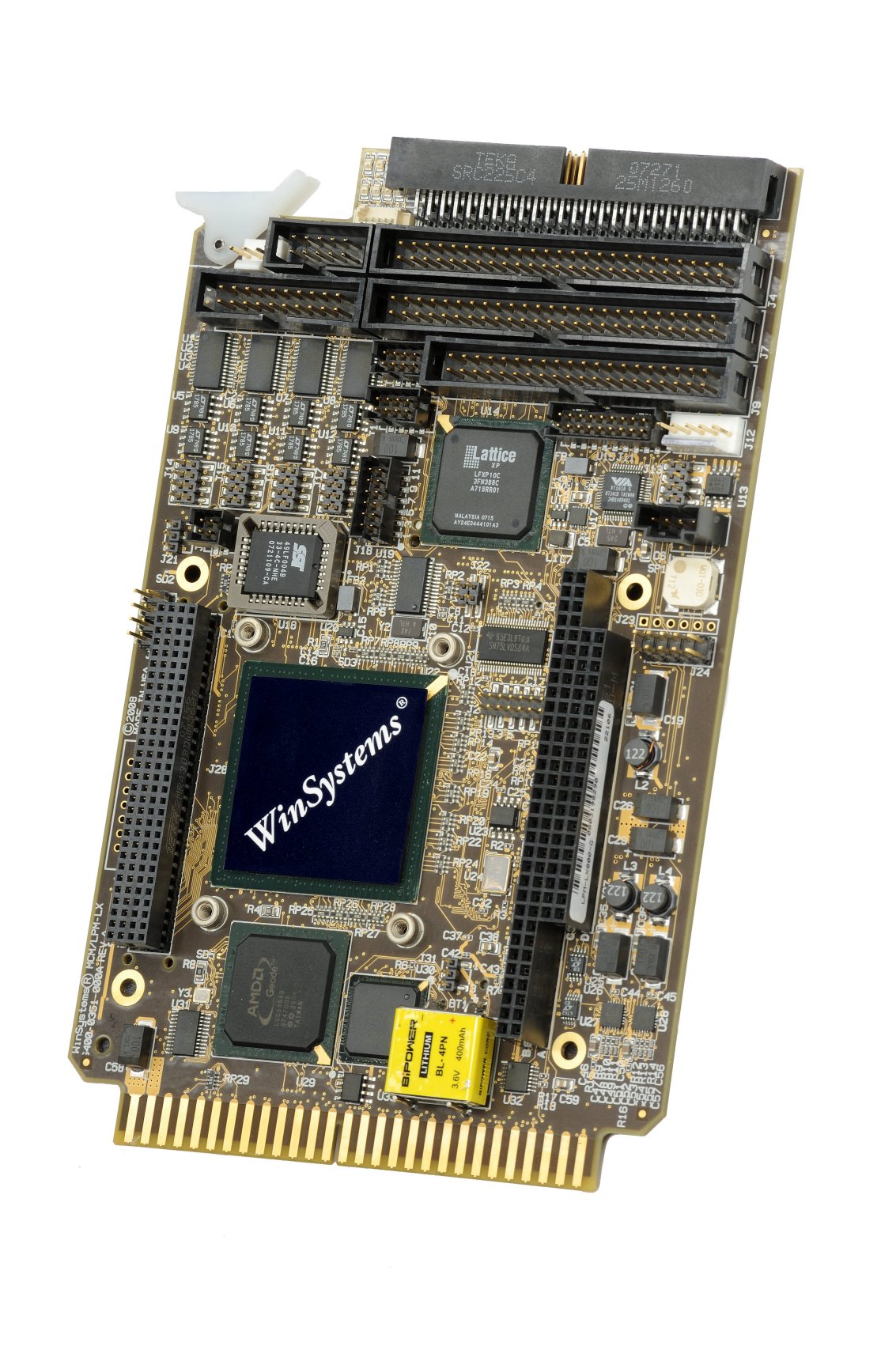 WinSystems
today introduced the LPM-LX800-G, a high-integration STD Bus single board computer (SBC) based on Advanced Micro Device's (AMD) LX800 CPU. This board provides both an upward performance migration path and a continued source of supply for STD Bus SBCs while maintaining hardware, software and I/O compatibility. The STD Bus was first introduced in 1978 and is still in use by key industrial customers. The LPM-LX800-G supports Windows® XP embedded, Linux, and other x86 real time operating systems while offering continuing long-term availability.
"We continue to see more and more functionality in less and less space," said Jerry Winfield, President of WinSystems. "I designed the first three STD Bus boards for Mostek thirty years ago and am pleased with the stability that this architecture has provided in the industrial market. Our LPM-LX800-G leverages the strengths of the well proven IEEE 961 STD Bus with the latest low power, high-integration x86-based computer technology. WinSystems will continue to meet the needs of STD Bus customers with a full line of SBCs, I/O, and card cages."
FEATURES
The LPM-LX800-G is based upon the low power, AMD Geode™ LX800MHz 0.9W CPU with product availability through at least 2015. The LPM-LX800-G can be populated with up to 1 GByte of system DRAM and up to 16 GBytes of CompactFlash. A high-performance video engine is onboard that supports LCD and CRT displays simultaneously. Also, an Intel 82551ER, 32-bit PCI 10/100 Ethernet controller supports networking.
Further I/O support includes four USB 2.0 ports with in-rush and over-current protection, four independent RS-232/422/485 full-duplex serial UARTs, 48-lines of TTL-compatible digital I/O, and AC97 audio. The LPM-LX800-G contains the core logic to provide PC-compatibility for the I/O and bus interface logic including the UDMA100 controller for hard disks, keyboard/mouse controller, LPT interface, real-time clock, interrupt controller, and real-time clock. A precision power-fail reset circuit, activity LED, PC/104-Plus expansion, and watchdog-timer are also included. All of these features are included on the 4.5" x 7.0" STD Bus board.
Built to the IEEE 961 STD Bus form factor, the LPM-LX800-G can operate as a standalone SBC or a customer can add off-the-shelf or user-designed IEEE 961 STD Bus cards, PC/104 or PC/104-Plus expansion I/O modules to match their exact application. These three expansion methods allow the customer's hardware solution to conform to open standard architectures without having to pay for expensive proprietary solutions.
The LPM-LX800G will operate over the industrial temperature range of -40° to +85°C and does not require a fan. Also, this board is RoHS compliant.
Click
here
for the datasheet.