Railway standard EN50155 compliant system from EVOC Intelligent Technology.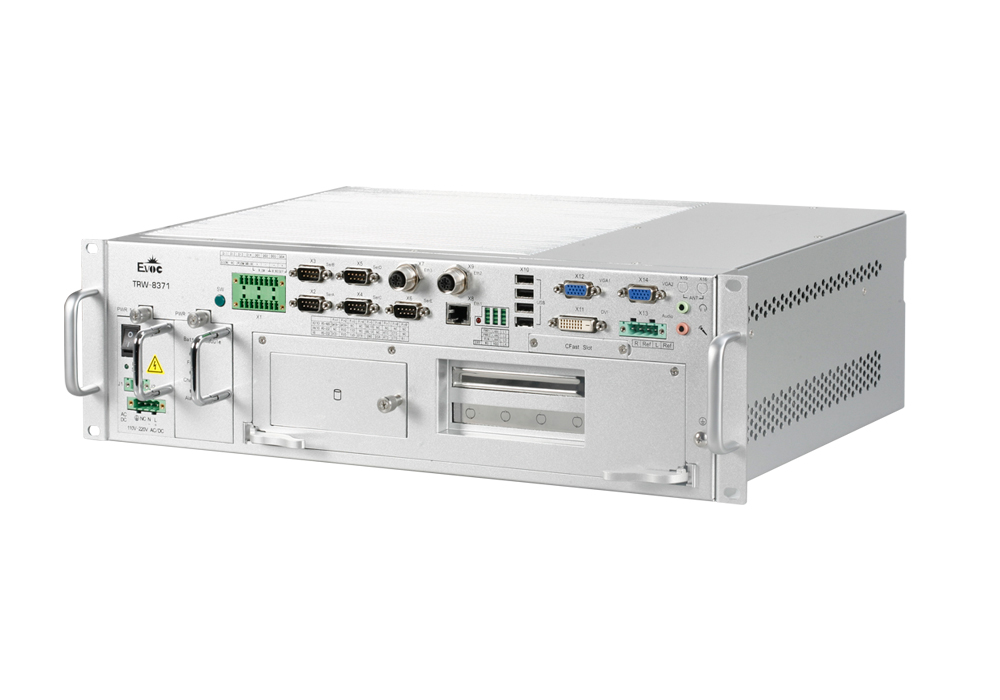 The TRW-8371p is the next generation Host PC from EVOC Intelligent Technology, designed for PIS (Passenger Information System) applications. The system complies with the railway standard EN50155 and runs on the High Performance Low Power Intel® i5 processor, supporting full high definition video applications.

With multiple LAN ports, multiple Hard Disk drives and a built-in battery module, the system offers high reliability to the user. The built-in battery enables the system to operate for more than 15 minutes when main power is disrupted. Multiple expansion slots enables the system to meet various application requirements such as video coding, 3G and WiFi.

Because of the high-reliability design and sophisticated functions, the TRW-8371p can be used in a wide range of vehicle-mounted applications, including subway, urban rail projects and high-speed rail.

About EVOC.
Founded in 1993, EVOC has already had 20 years of experience in R&D, production and sales of embedded and industrial computing products. In 2003, EVOC Intelligent, one of EVOC's subsidiaries was successfully listed on the Hong Kong Stock Exchange (stock code: 02308). Now the company has established close and long-standing relationships with a large number of global clients.