New! WinSystems PX1-C415

PC/104 OneBank Intel E3900 SBC with Dual Ethernet

WinSystems' PX1-C415 single board computer (SBC) is a PC/104 form factor SBC with PCIe/104™ OneBank™ expansion featuring the latest generation Intel® Apollo Lake-I SOC processor. Its small size, rugged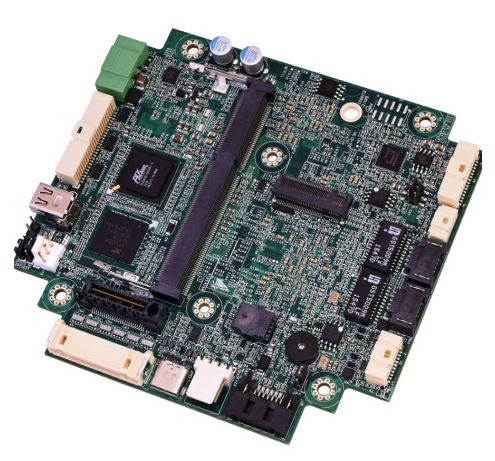 design and extended operational temperature make it a great fit for industrial IoT applications and embedded systems in the industrial control, transportation, Mil/COTS, and energy markets.
The WinSystems PX1-C415 single board computer features the Intel Atom Apollo Lake-I Dual core or Quad core System on Chip (SOC) for processing and graphics. It includes a SODIMM socket with up to 8 GB of ECC capable DDR3-LV system memory and a non-removable eMMC device for solid state storage of an operating system (OS) and applications. In addition, the board supports M.2 and SATA devices.
This full-featured SBC has onboard I/O and supports simultaneous DisplayPort and LVDS video. It provides dual Gigabit Ethernet in-terfaces, eight USB 2.0 channels, one SuperSpeed USB 3.0 channel, four serial COM channels, 24 general purpose I/O (GPIO) lines, stereo audio, and a watchdog timer.
Additionally, the board has an M.2 socket and a PCIe/104 OneBank connector that provides four PCIe and two USB 2.0 I/O
expansion channels.
The PX1-C415 supports Linux, Windows® 10 desktop, Windows® 10 IoT, and other x86-compatible real-time operating systems.