New USB video card from Sensoray features H.264 compression.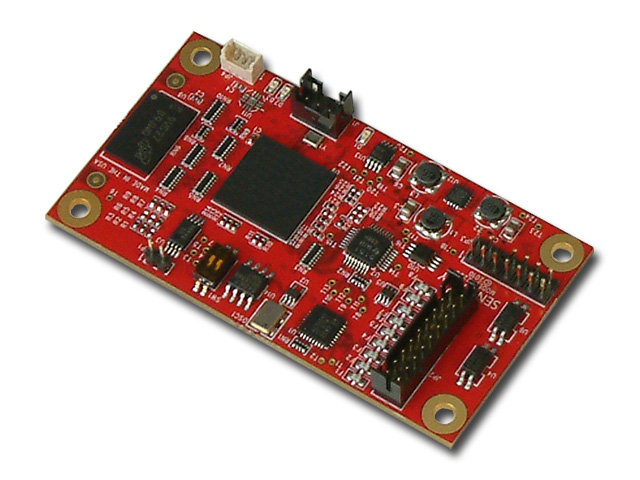 Model 2253 is a compact USB audio/video codec. The board's small size (1.5"x2.75") and low power consumption (1.5 W) make it ideal for embedded applications. In the encoding mode model 2253 outputs an uncompressed low latency video stream along with the compressed video stream to facilitate previewing and real time image processing functions.

The board can also perform as a decoder, converting the compressed audio/video stream into standard analog video and audio signals (to be supported in SDK Release 2 -- please download hardware manual for list of currently supported features).

Model 2253 is powered through the USB port and does not require any additional power supplies.
Also available: Model 2253S is a Model 2253 mounted in a sturdy metal enclosure with video, audio, USB and GPIO connectors.