NEW! M.2 NVMe RAID carrier board, 8TB storage, 6GB/s speed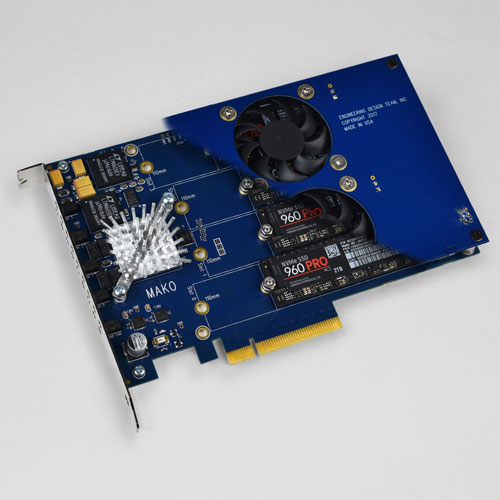 The Mako is a PCI Express Gen 3.0 carrier board for up to four high-speed M.2 NVMe SSDs [not included] that can be configured as an NVMe RAID for up to 8TB of storage capacity with read / write speeds of up to 6GB/sec*.
Adding a populated Mako board to a Windows or Linux based computer can provide immediate and significant performance improvements for just about any application. Software development, simulation, graphic design, animation, video editing, financial analysis, and gaming are just a few of the applications that can benefit from such an upgrade.
The Mako M.2 NVMe RAID carrier board is straightforward to install and use as a high-speed, high-capacity disk drive in Linux or Windows systems.