GD California acquires legacy MVME 68K and PowerPC products from Motorola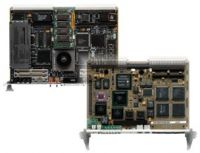 GD California, Inc. (GDCA)
and Motorola Embedded Communications Computing (ECC) have agreed on a transfer of End of Life (EOL) MVME products. The technology transfer will include selected models of Motorola's famous MVME line. As part of the agreement, GD California will become the exclusive supplier of these products assuming all the responsibilities related to manufacturing, repairing and technical support.
Both companies have already assigned key personnel to the project. The actual transfer of technology has been started, which involves transferring the manufacturing knowledge base BOMs, AVLs, Gerber files, etc. as well as training GDCA personnel on testing the products.
Since 1987, GD California have been providing assistance to both the manufacturer's end of product life management problems, and to customers with discontinued material sourcing problems. They are committed to providing quality End-Of-Life (EOL) products and services. GD California, Inc. is the definitive solution to both the original manufacture and the end user. They are committed to provide quality End-Of-Life (EOL) products and services. To date, they have sold products to almost 5,000 customers world wide; serving approximately 1200 customers each year- One third of which are Fortune 1,000 companies. They currently support over 4,000 different products; the majority of which are Computer Circuit Card Assembly level. These products include: MBI, MBII, VME, SBUS, QBUS, UNIBUS, STDBUS, Telecommunications systems, SCSI bus boards; graphic boards; data storage units; chassis and canisters and small computer systems. Once the manufacturer transfers these products to GD California, Inc. their form, fit, and functionality are maintained at the level of revision, at the time of transfer. Services are provided to the Military, Telecommunications, Industrial Automation & CAM, Commercial Aircraft, Semiconductor Processing and Medical Testing Fields.