Extended availability for Emerson Network Power's IPMC712 and IPMC761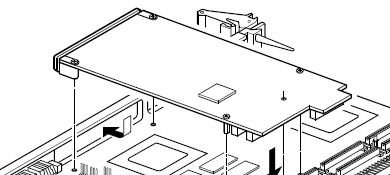 Emerson Network Power has discontinued the manufacture and support of the I/O PMC modules - IPMC7126E-002 and IPMC7616E-002 for MVME5XXX and MVME6100, 6E single board computers.  However, Emerson Network Power and GDCA have a long history of collaboration to support customers with long-lasting systems.  To support customers whose needs may extend beyond a last time buy, GDCA is authorized by Emerson Network Power to continue to manufacture and repair the IPMC7126E-002 and IPMC7616E-002.
For more than 25 years GDCA has focused on turning legacy sustainment into an easily manageable business function, both for product customers and our OEM partners. GDCA's partnership with Emerson Network Power assures ongoing product availability through proactive planning and collaboration.
Customers with products entering the legacy phase of their lifecycle sometimes have questions around out-of-warranty repair, and ongoing production.  Product EOL is no small issue, and it is understandable if there is concern about ongoing availability and repair of a product other than through a last time buy. This unease during time of transition is completely normal.
Once the product reaches end-of-life, a whole new collaborative strategy is necessary to assure continued supply and support.  GDCA offers a real end-to-end proactive legacy support with our PLM+ Legacy Solutions. These solutions create a bridge that spans between possible upgrade and any need for long-term sustainment and supply.
If you have a need for the IPMC7126E-002 and the IPMC7616E-002 or one of the programs offered by GDCA, please feel free to contact Parhelia.