EVOC Rugged Notebook Trio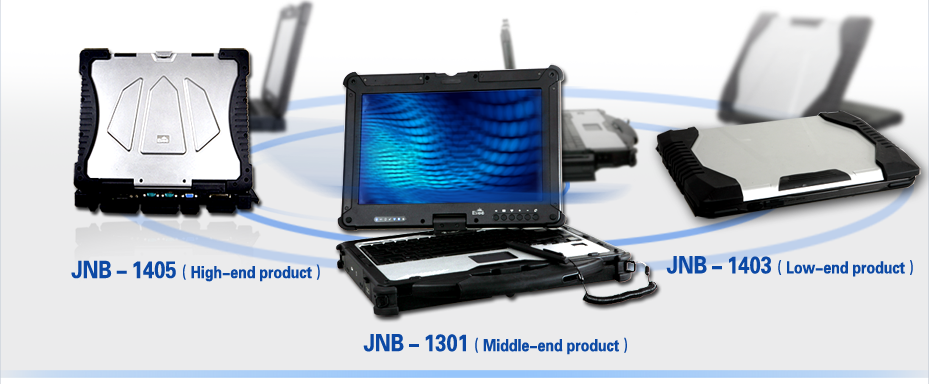 The JNB-1405 from EVOC Intelligent Technology, is a high-end rugged laptop developed to target harsh environment applications. It is equipped with the Intel Core 2 Duo Penryn SL9400 CPU, the Intel GS45+ICH9M chipset and a 14.1″ sunlight-readable LCD. The product features high performance and low power consumption.
The JNB-1301 is a middle-end product in the RuggedPad series. It contains Intel's GME965 chipset platform, Intel Core 2 DuoU7500 CPU, a 13.3" sunlight-readable touch screen which can be rotated and clamped down on top of keyboard to form a Table PC. With magnesium alloy enclosure, the product is light, portable and rugged. The product also possesses high protection grade with rubber cover to seal the I/O ports.
JNB-1403 is a rugged laptop developed to target low-end applications. It contains Intel's Core 2 Duo 8700-2.53Ghz CPU, 2G memory, 14.1" LCD with LED backlight and magnesium alloy enclosure. Its environment performance meets the requirement of GJB-322A-98 for basic level rugged products used in in-vehicle applications.