EVOC Releases Embedded SBC based on New-generation Intel® Q57 Chipset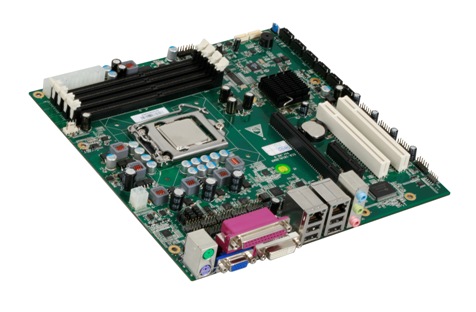 EVOC, one of the world's leading manufacturers in IPC industry, launched the EC9-1816L2NAR, an embedded single board computer based on the new-generation Q57 chipset from Intel®. The EC9-1816L2NAR is a high-performance Embedded ATX motherboard, supporting LGA1156 package Intel® Core™ i7/Core™ i5/Core™ i3 series processors.

Four 240-pin DDR3 memory slots, supporting un-buffered non-ECC memory at 1066/1333MHz with each memory slot supporting a maximum of 4GB, this motherboard can support up to 16GB memory. This ensures sufficient memory capacity for a broad range of applications.

The SBC is equiped with the Q57 integrated graphics, provides three types of display ports, i.e., VGA, LVDS and DVI, supports VGA, DVI or LVDS single display, and dual-display of VGA+DVI or VGA+LVDS. VGA supports a refresh rate of 75Hz at 2048×1536 resolution, which sufficiently satisfies customers' requirement for multiple displays.

EC9-1816L2NAR also provides 2 x 10/100/1000Mbps LAN port, 10 x serial ports, 1 x parallel port, 12 x USB2.0 ports, 8-channel digital I/O, 6 x SATA interface supporting RAID0, 1, 5 and 10. For Audio the ALC888 audio chip is integrated, supporting MIC-IN, LINE-IN and LINE-OUT. For expansion purposes the board provides 1 x PCIe x4, 1 x PCIe x16, and 2 x PCI expansion slots.

A small form factor design and high performance capabilities, the board can be sued in a broad range of embedded applications. The product supports Microsoft Win7/XP/XPE/Vista and Linux operating systems.