E5 series 6-core/8-core Server from EVOC Intelligent Technology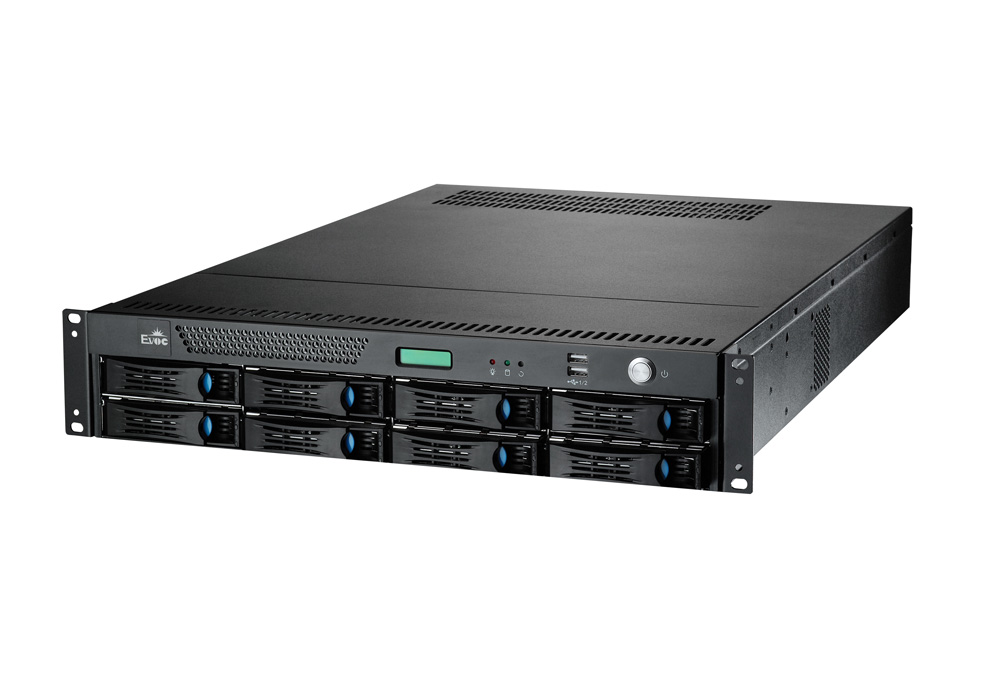 EVOC Intelligent Technology released a new industrial-grade 2U 19" rack mount server, the EIS-2203. The server contains an Intel embedded platform C604 chipset. It supports dual-channel E5 series 6-core/8-core processors, 10 dual-channel DDR3 memory slots, ECC/Non-ECC memory and up to 320G memory capacity. The server is mainly used in massive data processing, management service for security protection monitoring center, DCS system server, factory automation, industrial information system processing center and data center, etc.
Other functions of the motherboard are:
Industrial quality: All the components of the server are industrial-grade material. 7-year availability is provided.
Rugged design: 1.0g vibration at power-on status, 2.0g vibration at power-off status, to ensure smooth operation under industrial vibration environment and avoid damage to the product during transportation.
HDD bays supporting SATA/SAS compatibility function, 3.5" HDD hotswap and RAID 0, 1, 10, RAID 5 optional.
Supports IPMI (Intelligent Platform Management Interface) function.
The system supports real-time detection of CPU temperature, HDD temperature, memory status, network traffic, fan speed, system temperature and power supply status. It also supports LCD display and alarm.
The BIOS integrates EVOC FMI (firmware manage interface), which makes it convenient for application software to revoke GPIO/WDT/HW Monitor functions. The virtual disk of BIOS storage space can be used to save user LOGO, BIOS One-Button-Recovery, customer key files and etc.