ARM NXP iMX6UL industrial CPU board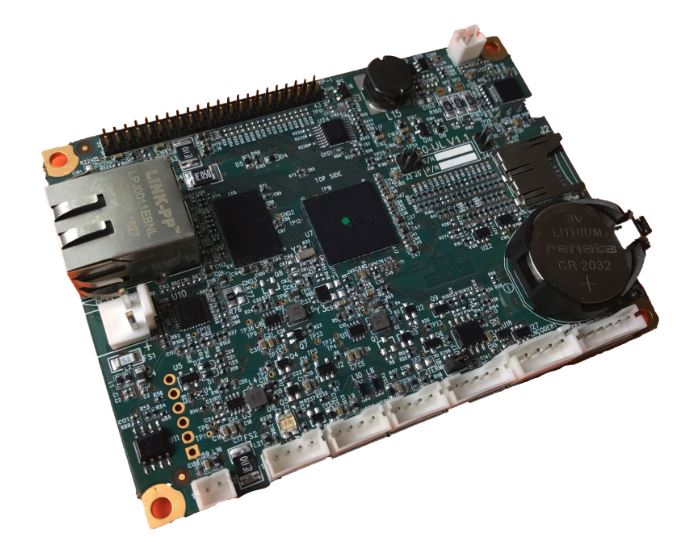 The brand new C0-UL is a small, cost effective but versatile ARM NXP iMX6UL industrial CPU board. It has been designed and manufactured to provide an entry-level flexible industrial computing core to be used for small touch controllers with either 4.3" or 5" or 7" LCD panels. A "Controller" is a system where the C0-UL is supplied together with an HMI unit (LCD + touch) and all the necessary software for the appliance's process management.
The onboard software is a friendly Soft-PLC complying to IEC-1131 standards.
An extensive Graphic User Interface s/w support for QT-Library (Embedded Linux) can also be provided.
Despite the small design, the C0-UL drives a number of peripheral interfaces thanks to its versatile I/O features: Ethernet and serial COM port (RS485) for Modbus, USB and optional CAN for CANopen modules.
The board has also many onboard GPIOs (TTL level) which can be easily conditioned (also externally) for local I/O management.
A compact 44pin-header includes both power supply rails, GPIOs and SPI/i2C buses and allow the C0-UL to be plugged onto a customizable carrier-board (which could host all the I/O peripherals like relays, temperature interfaces, and so on), or they can carry a small piggy board with minimal I/O interface devices. When such piggy-board is plugged onto the C0-UL you will get a small handy, cheap and highly reliable controller to be used in appliances where cost saving is mandatory. Otherwise, you will be able to drive more complex I/O-boards using the serial Modbus interface.