8-Channel Mini PCIe Frame Grabber from Sensoray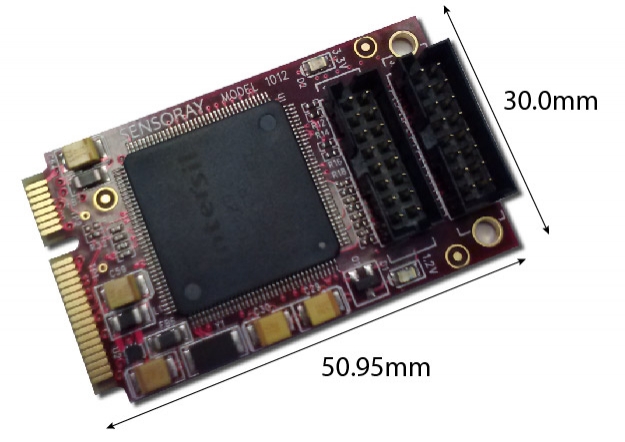 Sensoray Model 1012 is an 8-channel Mini PCI-Express frame grabber that can simultaneously capture 8 channels of NTSC/PAL video, plus optional 8 channels of mono audio. Each video channel captures at full frame rate 30 fps (for NTSC) or 25 fps (for PAL), which results in an aggregate frame rate of up to 240 fps (for NTSC) or 200 fps (for PAL). The board implements a single-lane (x1) Mini PCI-Express interface that enables it to be plugged into any standard Mini PCI-Express slot. All operating power is supplied from the Mini PCI-Express bus and no external power supply is needed.
Sensoray Model 1012 is designated for video surveillance applications. However, it can be used for all other multi-channel vision, image processing, and video capturing + recording applications. With chipset supplier's expectation, all video source signals are expected from stable video sources. The board is not suitable for weak video signal sources and/or switching video source applications.