ACTIS Computer introduces two new PCI Express mini cards for analog acquisition and dual CAN bus controller.
MADC-1816: 8-input 16-bit Analog Acquisition Module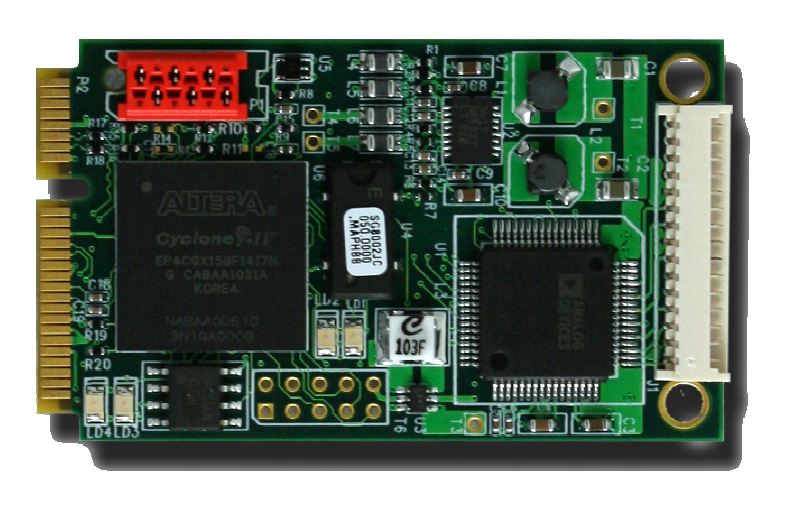 The MADC-1816 offers simultaneously sampling A/D architecture with 8 single-ended or 4 differential analog input channels.
All channel features programmable gain 1 or 2 and can be programmed to handle analog input with a single-ended or differential configuration.
The acquisition can be started by the host or by an on-board sequencer that uses a channel list to specify which channel to acquire. A local 8Kx16 but dual ported SRAM stores the acquisition data. Memory pointers can be selected t limit the number of scans gathered, as well as the control of interrupt generation.
MCAN-1020: PCI Express mini card Dual CAN Bus Interface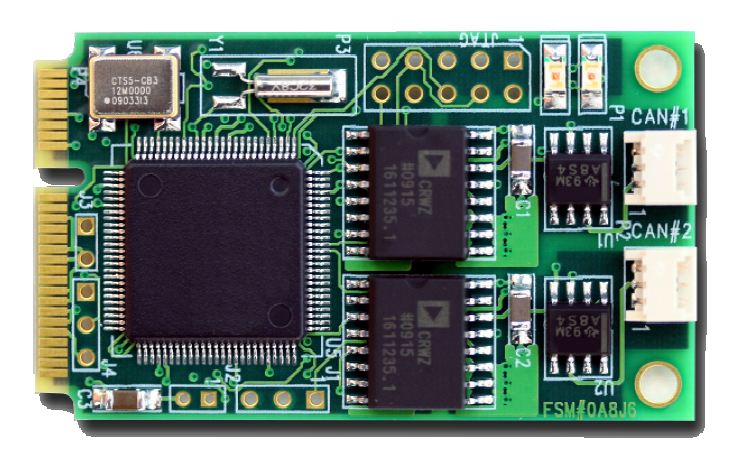 The MCAN-1020 is engineered around the ARM7 highly integrated microcontroller.
This ARM7TDMI-S processor has very low power consumption and features 512 kB of on-chip high-speed flash memory.
It incorporates several communications ports, specifically a USB full-speed Device/Host/OTG Controller with 4 kB of endpoint RAM, and two Controller Area Network (CAN) channels.
The device controller enables 12 Mbit/s data exchange with a USB host controller. It consists of a register interface, serial interface engine, endpoint buffer memory, and a DMA controller. The serial interface engine decodes the USB data stream and writes data to the appropriate endpoint buffer. The status of a completed USB transfer or error condition is indicated via status registers.